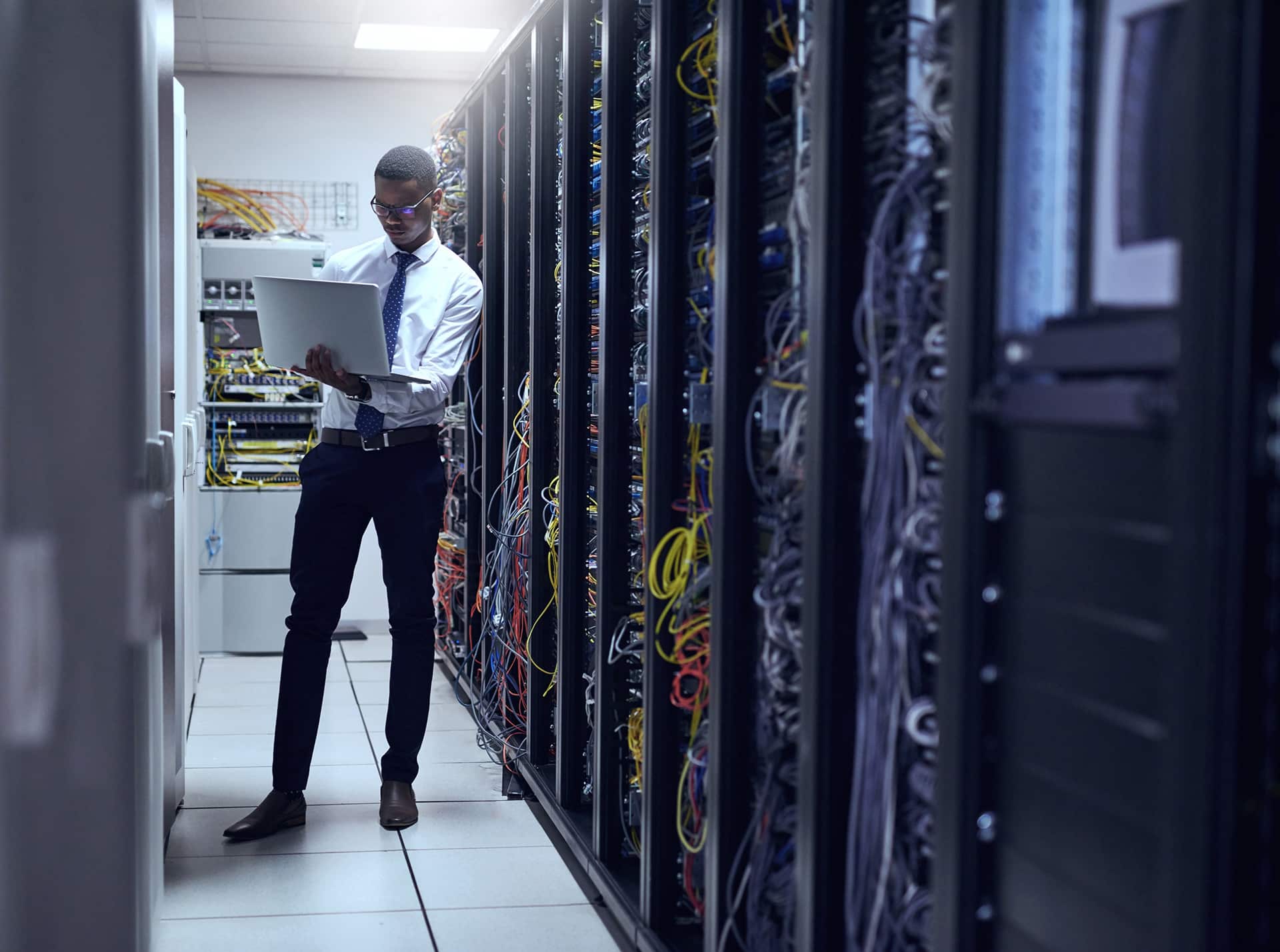 INFRASTRUCTURE MODERNIZATION
An opportunity to gain benefits from Infrastructure Modernization Service
INFRASTRUCTURE MODERNIZATION
SOLUTION
Server Consolidation and Virtualization Solution.
Reduce hardware and operating costs for each virtualised server workloaded.
Reduce the time it takes to provision new servers.
Decrease downtime and improve reliability with business continuity and built-in disaster recovery.
Deliver IT services on demand, independent of hardware, operating system, applications or infrastructure providers.
Backup solution.
Data backup is one of the most important aspects of IT buts is often overlooked. By backing up you make a copy of your most important files which can then be used to restore them if the original file is lost, damaged or infected by ransomware.
Cloud Solution
Cloud is more than just a technology. It's an approach to engineer a distinct environment that is designed to deliver IT and remotely provisioned scalable resources pool.
4. Network and Security Solution
Network is not just a connection, with an increasing amount of people, Mobility and IoT devices. They are getting connected to networks, the security threats that cause massive harm are increasing also
Security is a major focus of a network that needs to be monitor, maintained and prevention because information is being passed between those IT device and is very vulnerable to attack